Inclusion and accessibility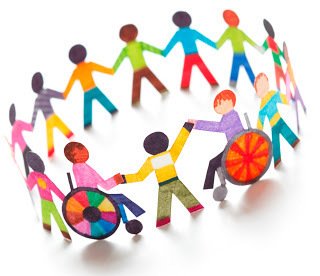 The school's revised Inclusion Policy based on the 2014 SEN Code of Practice can be found here. The principles underlying the Code are that: provision for special needs (SEN) pupils should match the nature of their needs; and there should be regular recording of a child's SEN, the actions taken and the outcomes.
Our SEND Information report sets out, in one place, what support and services are available for pupils with disabilities and special educational needs.
The overriding aim of the Inclusion policy is to promote achievement and success by encouraging learning for all. We believe that all children are entitled to access to the entire curriculum, whatever their ability.
Where special needs are identified, the class teacher will involve the SENDCo and the child's parents, and an Individual Education Plan or provision map will be devised to meet the child's specific needs. Parental involvement is particularly crucial in cases of special educational need: effective communication between school and home is key to ensuring that each child's needs are met.
Depending on the level of need, extra help may be given by one of the teaching assistants and/or the SENDCo or SEN support teacher, either in or out of the classroom, on an individual or small group basis as appropriate. In some cases, children receive extra specialist help from outside the school.
Crabtree Junior School operates within a policy of equal opportunity for the whole school community. In accordance with the Equality Act 2010, the school has an Accessibility Plan to ensure all pupils have full access to the school curriculum.
We encourage parents to keep us informed of any reason why their children's progress may be hindered and we work with parents to develop ways to support their children in their learning.
There is good access to the school premises: it is a single level site and all areas and entrances are wheelchair-friendly. There is one specifically equipped disabled toilet with hoist.
All classrooms are carpeted, which improves both sound and comfort; Soundfield systems are installed in four classrooms.